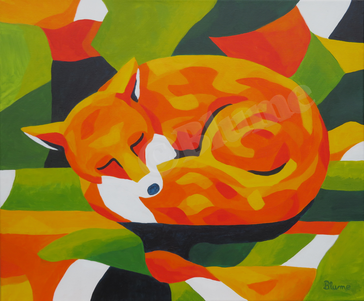 This sleeping fox resembles the dozing fox I painted last year but this time I gave the fellow some rest and he fell asleep ;-) . Sweet dreams!

I also used a different colour combination and a different, rectangular canvas size.
It is interesting that animals dream, don't you think ? ...