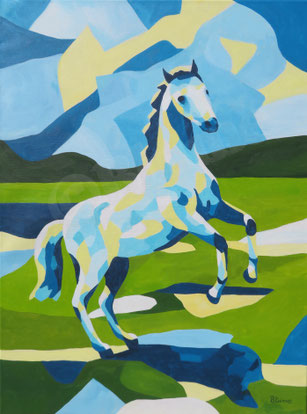 I tried a horse painting a few years back, but the emphasis is on tried and, well, I gained some experience. This time it turned out a lot better...
When painting this I thought of freedom, lightness and the wild and I found a suiting Shakespeare quotation:
"The speed of the wind ..."
        As Shakespeare wrote:
        "I have a wonderful horse.
        He has the speed of the wind,
        and the heat of fire ..."